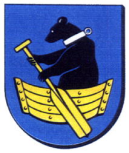 SmoogeSpace
About this site
Important Links
Family
Games
Documents
Smoogen/Zmudzin Family Tree
The Smoogen Family is a small group of people who came over in the late 1800's from somewhere in Eastern Europe. The most likely original spelling of the name was Zmudzin or Zmudzinski which seems to put the origins in either southern Poland or western Poland (near Lithuania/Prussia border). During the last hundred years, it has molded into various spellings of Smoogen, Smudzin, Zmudzin, and Zmudzinski.
In doing research on the family, I have uncovered the following people so far:
JAN ZMUDZIN(ski) (Jun 1851 - Feb 1903)/ Rosalia Zmudzin (Zolzierzewicz) (1842 - 19??)

AGNES SMOOGEN (18??-19??) m. Joseph Butchinski (18??-19??)

ROMAN BUTCHINSKI
ALBERT BUTCHINSKI
HELEN BUTCHINSKI
JOSEPHINE BUTCHINSKI

BARTHOIOMEIN ROBERT SMOOGEN (18??-19??)/Catherine "Busha" Kawski (1891-1973)

LEONARD SMOOGEN (1914-) /Alma (1904-1997)

ELMER SMOOGEN /Patricia

Michelle Smoogen ( - 1985)
Lisa Smoogen

JAMES SMOOGEN /Paula

Sean Smoogen
Todd Smoogen

IRENE SMOOGEN 19??- / Tony Kosakaksi 19??-

BOB KOSAKAKSI / Rosemary

Robert Kosakaksi
Edward Kosakaksi

MARY ANN KOSAKAKSI

ROBERT (Beezie) SMOOGEN (1920-1991)/Velma (19??-)
JACK SMOOGEN (19??-199?)/Mary (19??-)

DEBBIE SMOOGEN
BILLY SMOOGEN

Jodie Smoogen
Stacy Smoogen
William Robert Smoogen

NANCY SMOOGEN

ESTHER SMOOGEN (19??-) / Tony Connley (19??-)

JOHN SMOOGEN/ Marsha?
NELLIE SMOOGEN (became Sister Stanaslaw later Sister Bernice)
PAUL PETER SMOOGEN (1890-1970)/ Florence May Burdett (1890-1959)

PAUL PETER SMOOGEN Jr (1918-1989)/ Kathleen May New 1910-1998

THOMAS PAUL SMOOGEN /Caroline Lavinia Pike

Stephen John Smoogen (1969-)/Lisa May
Heather Faith Smoogen /Wesley Lamarr Hayes

Zachary Hayes (1996-)
Gabriel Hayes (1998-)
Noah Hayes (2000-)

JOHN ROBERT SMOOGEN /Barbara Rafter

FLORENCE BURDETT SMOOGEN (1920-)/Frederick Harvey Reynolds (1911-1986)

Frederick Harvey Reynolds [jr] /Annette Colistro

Frederick Harvey Reynolds III /Mary
Michael Colistro Reynolds /Tracy Diamond

Jacob Reynolds
Zachary Reynolds

Faith May Reynolds (1950-)/ Raymond Sipe (1930-)

Jennifer Anne Sipe (1978-)/ Gregg Hassler(1977-)
Susanne Sipe (1980-)

NELLIE JANE SMOOGEN (1924-)/Richard Taylor [Ebert Strouse]

Jane Marguerite Taylor / Steve Pitrowski 19??-1979 [Shawn Toal]

Adam Michael Pitrowski
Stephen Lawrence Pitrowski III

Joyce Marguerite Taylor /Martin Stephenson [Douglas Wilmer]

Christopher Stephenson
Kellie Stephenson (1984-)

ALEXANDER SMOOGEN (1877-?) (adopted from family in Pittsburg PA in court Sunbury PA)
ROBERT SMOOGEN? (adopted from family in Pittsburg PA in court Sunbury PA)
Using the SSI database, the following Smoogen's have been found who have passed away. Some are on the list above, others not and may either be from relatives of Jan or children that we dont know about.

	      AGNES      Jan    Jul   (Brooksville, 
	      SMOOGEN    1908   1991  Hernando, FL) 
	      
	      ALMA       Nov    Mar   (Los Angeles
	      SMOOGEN    1904   1997   CA)
	      
	      ANTHONY    Feb    Sep   (Trevorton,   
	      SMOOGEN    1903   1983   Northumberland, PA
	      
	      CATHERINE  Sep    Dec   (Corning Steuben, NY)
	      SMOOGEN    1891   1973
	      
	      DOTTIE     Sep    Aug   (Morrilton,
	      SMOOGEN    1912   1998  Conway, AR)     
	      
	      ETTA       Jan    May 
	      SMOOGEN    1904   1992  (Wellsburg, NY) 
	      
	      HARRIET    Jul    Sep   (Trevorton,     
	      SMOOGEN    1918   1983  Northumberland, PA
	      
	      JOHN       Apr    Dec   (Corning, 
	      SMOOGEN    1923   1991  Steuben, NY)    
	      
	      JOSEPH     Jan    Aug   (Trevorton,     
	      SMOOGEN    1913   1986  Northumberland, PA
	      
	      KATHLEEN   Nov    Feb   
	      SMOOGEN    1910   1998  (Lancaster, PA)
	      
	      PAUL SR    Jan   Oct     (Hamburg
	      SMOOGEN    1891  1970     Erie PA)
	      
	      PAUL JR    Aug   Oct    (Lancaster,
	      SMOOGEN    1918  1989    Lancaster PA)
	      
	      ROBERT     Mar    Apr   (Trevorton,      
	      SMOOGEN    1911   1976   Northumberland,  PA)
	      
	      ROBERT     Jun    Jul   (No Location     
	      SMOOGEN    1920   1991  Given)           
	    
Here are Zmudzin's who have been found:

	      ANGELINE   Jan    Aug   (Hamburg,
	      ZMUDZIN    1887   1972   Erie, NY)
	      
	      JOSEPHINE  Nov    Nov   (Shamokin,
	      ZMUDZIN    1923   1979   Northumberland, PA)
	      
	      KENNETH    Jun    Jul   (Coal Township,
	      ZMUDZIN    1924   1996   Northumberland, PA)